The Complete Solution for Cycling Club Management
Whether you are a large established club, a neighborhood group, or a randonneuring group, RideStats can manage your club so that you spend time riding, not managing.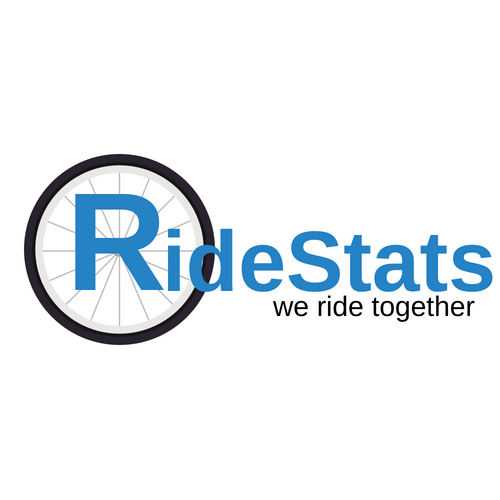 For Riders
Easy to join
Easy to find a ride
Easy to register
Easy to see progress
Calendar
Know right away when your favorite ride is scheduled.
Ride/Registration Dates and Times
Sunrise/Sunset
RWGPS Links
Cue Sheet Links
Location and Navigation to the start
Full Details and Ride Leader Information
Personal Calendar Integration
Registration
RSVP to club rides in a single click

Pay easily and securely with PayPal or a credit card

Personalized view of all registered rides and cancellation options

Leader notifications and updates for registered rides
Club Statistics
Personalized statistics graphically charted over your years with the club
Club ranking for mileage, number of rides and limitless other measures.  
Chart your cycling experience by month and year for as long as you are a member.
Membership
Sign up for your club quickly with PayPal or credit cards
Manage contact information securely without usernames and passwords to remember
Enjoy member-only ride statistics
If you are not ready, sign up as a guest
For Leaders
Easy to schedule
Easy to report results
Easy to stay in touch
Scheduling
Simple scheduling via event templates.
Create your ride once and schedule/refine as many times as you like
Know the sunrise/sunset at schedule time
Integrate your own or your club's RideWithGPS routes
Reuse common locations, integrated with Google Maps
Personalized view of the rides that you are leading
Easy to make changes and notify everyone
Reporting
As a leader reporting results is simple:
Registered riders are already ready to report
Track finish times or just participation
Simple finish entry of either a wall clock time or a "Now" button
Complete integration with RUSA (if used) for reporting brevet results
Leader Tools
Automatically generated sign in sheets, rider labels, customized waivers to make ride preparation easy
Share ride ownership with others
Know exactly what your budget is for a ride

Automatic extraction of results for submission to other systems such as RUSA
Communication
Receive emails when riders register for your rides
Send emails in one click to everyone coming to your ride
Stay in contact with other leaders in your club to coordinate
Results posted to the web automatically
For Leaders
Easy to schedule
Easy to report results
Easy to stay in touch
For Club Boards, Organizers, and Volunteers
Ride Year can start on any day
Complete accounting by ride and year
Customize color, layout, and content
Integrate with external system
Optional Ride Approval Process available
Club wide statistics
SEO helps with advertising your rides
Separate training site available for training and seeing new features
Customize
Create custom pages with integrated design tool
Customize your menu system to your club
Choose color scheme and layout of the site
Integrate your own banner, email headers, and logo
Image gallery available for club pictures or advertising
Ride Waiver can be customized and both displayed on the site and integrated during registration
Manage
One page views of rides and leader activity for large clubs
Complete accounting of all funds processed without storing any customer specific payment data
Manual and PayPal options available
Club Guests option allows easy follow up with visitors
Options to manage large numbers of rides and leaders such as ride approval
Integration
Use internal membership or import riders from other CRM systems such as Wild Apricot or NEON CRM
Embed calendar into existing websites via standalone pages
PayPal integration easy to configure
Seamless integration with RIdeWithGPS club accounts
Optional integration with RUSA membership data
Enable Rider Limits and Waitlists for large events
Data and Support
Export of leader and ride data at any time
Yearly archiving keeps your site clean and organized
Software is designed and maintained by cyclists familiar with what it takes to run a club
See a feature missing?  It can be added quickly
Site is secured with SSL, use a default or incorporate a custom club domain
Backups maintained
Contact RideStats
We have been working with cycling clubs for almost 10 years to help riders and leaders spend their time on riding, not paperwork.
Our pricing and customization are by club, so begin by sending us an email. We pride ourselves in providing the service we would want if we were customers.